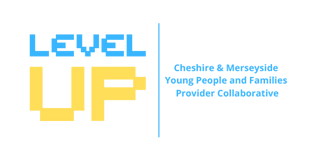 The CNEST & Gateway Community of Practice Event is taking place Friday 26 May, The Engine Rooms, Birchwood Park, Warrington, 9.00am-3.30pm.
Below you will find the agenda for the day and delegate packs for each of the talks.
Welcome - Simon Banks, Place Director Wirral
A message from our Experts by Experience
The Evolution of Gateway in Sefton - Sefton Place Peter Wong, Children & Young People Team, Sefton Place
Young People, Mental Health & the Emergency Department - Mark Buchanan, Consultant in Emergency Medicine, Wirral University Teaching Hospital Trust
Supporting Young People with Complex Needs - Steve Tatham, Commissioning Lead for Maternity, Children & Families, Warrington Place
Beyond Admission Avoidance Crisis Care - Vivienne Crosbie, Consultant Clinical Psychologist, Alder Hey
CNEST - Dr Lesley Doyle Consultant Clinical Psychologist, Cheshire CAMHS, CWP CNEST Clinical Lead
Engaging well with resolution - Gemma Gerrish, Director Children's Social Care, Cheshire West and Chester
Living Labs and Evaluation - Dr Rafaela Neiva, Reader in Cultural & Health Management Liverpool John Moores University
Effectively Chairing Gateways - Elizabeth Collins, Gateway Programme Manager
Social Care Thresholds - Mark Bramwell, Social Care Team Wirral Council
SBARs & Thematic Analysis - Kate Hodgkiss, Senior Project Manager, Mental Health Liverpool Place
To access the full delegate pack and slide please click here.